Need a website?
Does your Church,
Organization, or Small Business
need a website
designed or updated?
I would love to help you get set up.

Special Offer - Basic Church Website
Click for more details!

Examples of sites I have designed: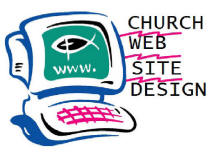 Bayou Vista Baptist Church

First Baptist Church, Many

Mooringsport Baptist Church

Minden Animal Clinic

Upward Look



Special Offer - Basic Business Website
Click for more details!
---
What We Do:
Register your domain name and set up the hosting service for the website..
Design a template to be used for all the pages on the website. This template will include a header with your church, organization, or business name, a menu bar, a body for page content, and a footer with copyright information
The template is designed to be compatible with computers, tablets, and smart phones.
Create the website pages with content you provide.
Upload the website to a internet hosting server.
Submit the site to search engines so people can find the website.
Keep the site updated and current.
We look forward to working with you and helping you to reach out to your community and to the world with information about your church, organization, or business.
Max D. Hutto
Web Design by Max
www.webdesign.tulmax.com
Church Website Max
www.churchwebsitemax.com
The Upward Look
www.upwardlook.org
Please email me for more information.
E-Mail Me!